Eureka Family Dental Office
Comfort and convenience are the hallmarks of Eureka Family Dental's office operations. To ensure your convenience below is the information you need about our hours, location, appointment scheduling, insurance acceptance and billing.
Eureka Family Dental
302 Bald Hill Road
Eureka, MO 63025
636-938-4450
Patient Comfort
We understand the difficulties that some patients may have with coming to see a dentist. We offer many patient comfort amenities to help make your visit to our office more pleasant.
Caring and Patient Treatment Team
Topical Anesthetic
Nitrous
Strive To See You Promptly
Cable TV In All Operatories
Free Wifi
Emergency and After Office Hours
Dental emergencies are never convenient or timely. At Eureka Family Dental we are committed to your dental health no matter what time of the day or night. If you have a dental emergency after regular office hours, please call us at (636) 938-4450.
Appointments
We know you have many choices when choosing a Dentist in Eureka, MO so we have made requesting an appointment a simple process via our Web site. If, for any reason you cannot keep a scheduled appointment, or will be delayed, please call us as soon as possible.
Infection Control
We take infection control and sterilization procedures very seriously in our office. All dental team members follow the universal CDC and OSHA safety standards.
Use of protective clothing including gloves, masks, scrubs and protective eye wear during treatment procedures.
Change gloves after each patient contact.
Wash hands thoroughly before and after treating each patient.
Heat sterilize all nondisposable instruments and disinfect surfaces and equipment after treating each patient.
Discard disposable needles, syringes and other sharp instruments in puncture-resistant containers.
Place all potentially infectious waste in closable, leak-proof containers or bags that are colored or tagged in accordance with applicable federal, state and local regulations.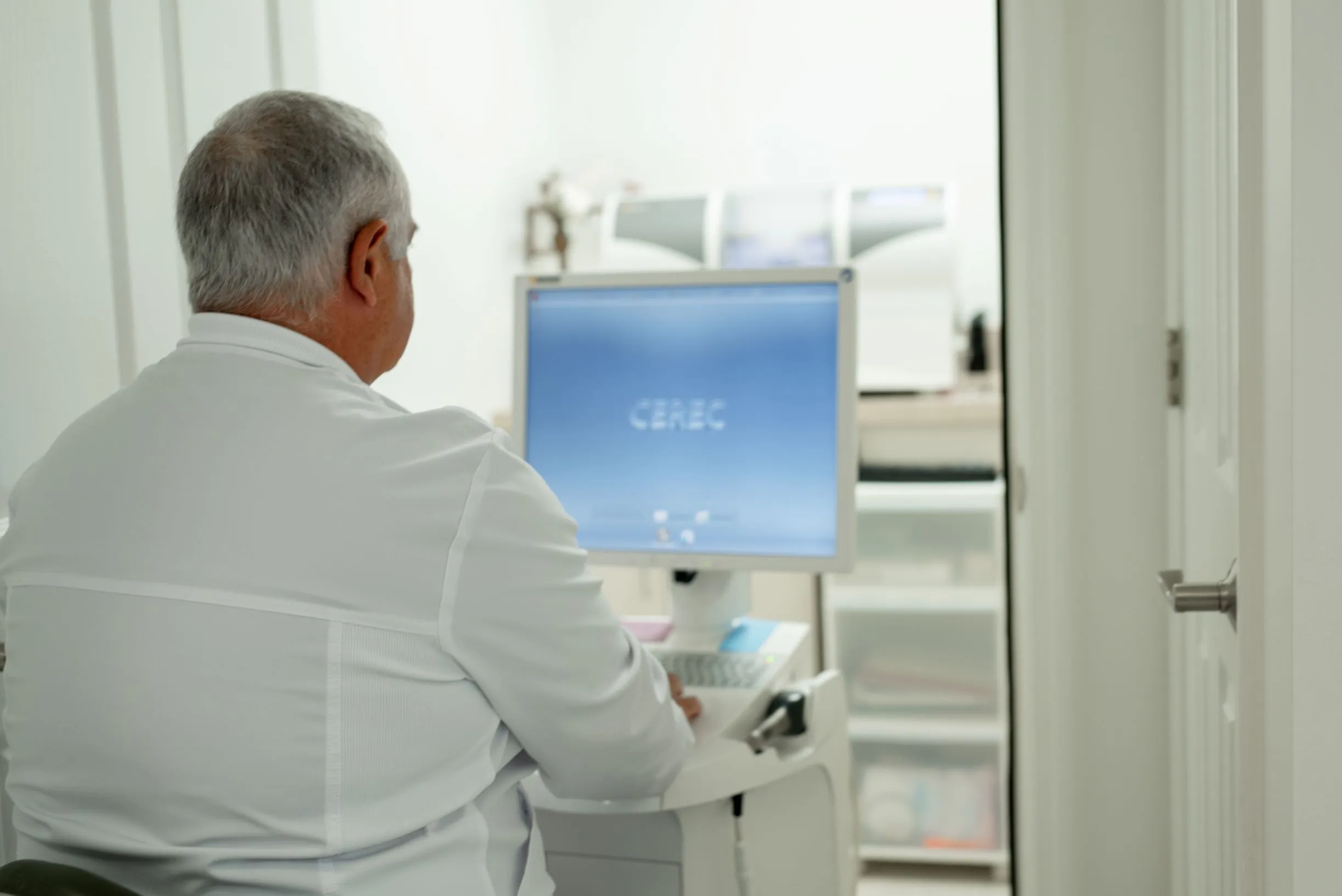 Facilities and Equipment
Digital X-rays
Intra Oral Photography
CEREC same day crown technology
Diode Laser
Electric handpieces for quieter treatment
Automated text, email, & phone appointment reminders
Insurance and Billing
We accept most traditional insurance plans. Contact our office to verify acceptance of your plan. Eureka Family Dental does not participate in HMO (Health Management Organizations); however, we will be happy to file your insurance claims for you. We accept checks, cash or credit cards. Our Financial Coordinator can walk you through your plan details.
Payment Options
Our fees are based on the quality of the materials that we use and our experience in providing superior dental care. Prior to the commencement of treatment, fees and financial arrangements will be discussed with you. Our goal is not to let expense prevent you from receiving the quality of care that you want. To facilitate this goal, we have developed the following financial options:
Pay-as-you-go with cash or credit cards---all types accepted.
Our popular CareCredit Plan can help you finance your dental treatment with a no-interest monthly payment to fit almost every budget.
If you have dental insurance, we will correspond with your insurance company to ensure that you receive your maximum benefit.
Financing Options
CareCredit is here to help you pay for treatments and procedures your insurance doesn't cover. We offer No Interest* financing or low minimum monthly payment options so you can get what you want when you want it. You can even use CareCredit for your family and favorite pet.
With three simple steps, including an instant approval process, it's easy to apply for CareCredit. After you're approved, you're free to use CareCredit for the services you choose including LASIK, veterinary, dentistry, cosmetic, hearing aids and more.
Now you don't have to worry about saving up for the procedures you want and need. With CareCredit, the decision's in your hands to get what you want, when you want it. For more information or to apply online, visit carecredit.com